Beware of practicing your righteousness before other people in order to be seen by them, for then you will have no reward from your Father who is in heaven. Matthew 6:1
Why We Give
The stewardship of our finances is a tremendous—and often overlooked—area of our lives where we can faithfully proclaim the gospel. Giving strengthens our devotion to Christ and frees us to live open-handedly with the gifts God gives us. We trust in Him and His provision instead of our perceived self-sufficiency. As people of faith, we give faithfully and generously.
Planning Center Giving
We have recently started using Planning Center Giving! With this new system you can log in and securely do the following: 
View all of your giving

history.
Add new payment methods.
Manage any recurring donations.
View and download your yearly donation receipt.
Give online at any time in a number of different ways.
Edit your giving profile details such as contact information and address.
Giving is part of Planning Center's "church center online" so when you log in you will be able to see your giving, events, groups, and other areas that are available to you. You don't need to remember a password to log in, just enter your email address and it will email you a login link.
You are not required to log in to give online but you are required to enter an email address so that we can issue you a donation receipt.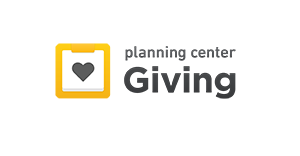 Donations & Contributions
Do you have questions about the donation of non-cash items, or have issues related to contributions, event registration transactions and annual contribution statements?